Surprising Facts about Japanese Consumers
Not big enough in Japan? Try rebooting your marketing strategy with these consumer insights.
If your job involves marketing to Japanese consumers, you'll know how hard it is to win their interest. Not only language, but cultural preferences and purchasing habits all play a huge role.
Finding a local distribution partner or franchise is a time-tested way to crack the Japanese market but can also increase frustration as the brand owner is forced to cede too much control.
Consumer insights provide another way to bridge the cultural divide and develop smarter campaigns that speak to local buyers. Here are some of the more surprising Japanese consumer insights taken from recent research.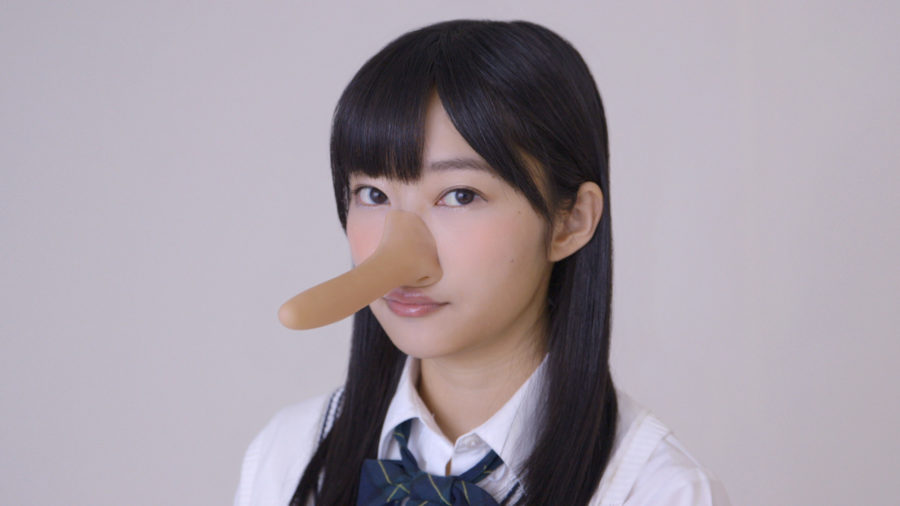 Japanese consumers lead the world in distrust
The Edelman 2016 Trust Barometer ranks Japan 27th out of 27 nations surveyed for level of trust in the institutions of business, media, government and NGOs. The same survey also found that verification behaviour is especially high in Japan, with search engines the most trusted source of information. If you're a brand manager in Japan, expect consumers to do an immediate online search to check what other people are saying about your products. Do you have a strategy in place to manage your online reputation? (Source: Edelman)
Yet they feel more positively towards advertising
High levels of distrust don't necessarily translate into anti-marketing sentiment. When Adobe commissioned Edelman Berland to survey attitudes to advertising across seven developed nations, Japanese consumers were the most likely to express positive or neutral feelings. They were more inclined to agree that advertising helps consumers find better deals and more likely to find ads interesting or eyecatching. Japanese were much less likely than Americans to rate online ads as invasive or distracting. Interestingly, South Korean results most closely tracked those of Japan, providing support for the theory that East Asians are better at processing complex visual information and less likely to be bothered by interruption marketing. (Source: Adobe)
Nine out of ten Japanese are 'queue-rious'
When the Research Plus monitor group asked 760 Japanese respondents for their reaction when they see that a queue has formed, a surprising 88% said they would be curious. Of these, 60% said they would stop to investigate, 25% said they would be curious but not stop, and 3% would join the queue without knowing why. Just 12% would be completely uninterested. Japanese 'queue-riosity' has informed the market entry strategy of a number of foreign retail and fast food brands. (Source: What Japan Thinks)
There are more mobile connections than people in Japan
Japan's status as one of the world's most mobile nations is confirmed with recent figures showing 173M mobile connections, equivalent to 137% of the population. The mobile population swelled by 9% in 2015 even as Japan experienced its first decline in population since WWII. What explains this? Some people keep a feature phone for basic needs plus a smartphone for internet and app use, while many also carry one device for work and another for personal use. The result: marketers cannot easily reach consumers during long working hours in Japan. (Source: We Are Social)
Ads on public transport are surprisingly effective
When Goo Ranking asked its users which advertising medium other than TV left the strongest impression, the results were off the rails. Ads inside train carriages were rated most memorable (2039 votes), with newspaper inserts (1458) closely followed by ads on bus or train exteriors (1392). Magazine (745), mobile (657), internet (645) and newspaper ads (632) rounded out the top seven. Admittedly this survey was last carried out in 2011, but public transport continues to be a major driver of attention. (Source: Goo Ranking)
Cars are out, except as a dating prop
Interest in cars is at an all-time low in Japan. Unlike their fathers, young Japanese men would rather spend their Sundays tapping a smartphone than changing the oil, while for Japanese women a car is a prop for a romantic date rather than something they aspire to own. One motoring website tried a nifty PR stunt to jumpstart guys' interest: a survey of foreign cars that Japanese women would most like their dates to drive. Buy German would appear to be the message for local lotharios: BMW (100), Audi (50.0) and Mercedes (42.9) occupied the top three spots. (Source: Goo Ranking)
Consumers prefer ads for domestic brands
An enduring stereotype of Japan is the national fetish for foreign brands. Yet when Japanese people were asked to recall their favourite TV ads of 2015, domestic brands bossed the entire top ten: 1. au by KDDI 2. Softbank 3. Rizap personal trainer 4. Daihatsu Wake 5. Toyota Toyotown (below) 6. TRY home tutoring 7. Georgia Coffee (by Coca-Cola Japan but still a domestic brand) 8. Nissin cup noodles 9. NTT docomo 10. Suntory BOSS coffee. Is it simply because domestic brands are much bigger media spenders? Or should foreign brands be doing a better job of connecting with Japanese consumers? (Source: What Japan Thinks)

'Made in Japan' is all-powerful when it comes to appliances
Ever wondered why all the products look the same when you go to buy a television or refrigerator in Japan? That's because they're all Japanese. A Goo Ranking survey shows that consumers overwhelmingly prefer Japanese makers in this category with more than twice as many naming 'Made in Japan' as a purchase factor (4332 votes) than price (1875 votes). Foreign manufacturers would be better off targeting the much smaller high-end market for import brands. (Source: Goo Ranking)
Japan remains the world's second luxury market
Japan remains the second-biggest market after the US for expenditure on luxury goods. But it's Chinese visitors, not Japanese consumers, who are keeping the market afloat. Bain reports that the Chinese are responsible for 31% of luxury spending worldwide, most of it outside China. Nearby and with favourable exchange rates, Japan is their top luxury shopping destination. Meanwhile, McKinsey reports that Japanese consumers are turning away from conspicuous consumption and towards more understated 'affordable luxury'. More than half of Japanese women surveyed recently by McKinsey agreed that 'showing off luxury goods is in bad taste', up from just 25% in 2010. (Source: Bain, McKinsey)
Social media is used cautiously
Japanese are huge users of social media, including Facebook and Twitter, though the LINE messaging app has more users than both Facebook and Twitter combined. This has been attributed to the local preference for anonymity online. Surveys show that Japanese social media users are highly concerned about being victimised, one reason they tend to stay away from shocking or edgy content. Goo Ranking survey data shows that Facebook users in Japan prefer to share only positive stories about themselves and and other people. So when devising a social media strategy for Japan, think happy thoughts. (Source: We Are Social, Goo Ranking)
Social sharing is aspirational rather than promotional
According to country comparisons published by Adobe, Japanese social media users are the most likely to share high-end products they aspire to buy, as opposed to those they already own. They are also the least likely to engage with a post based around a special offer or promotion. At the same time, Japanese consumers DO expect companies they follow to contact them with special offers. Confused? Ditch the red sale tags from your marketing campaign and use private channels such as email instead to communicate special offers to Japanese buyers. (Source: Adobe)
Email activity is high in the evening
Just like everyone else, Japanese migrate towards social media and other forms of entertainment in the evening when the desire for distraction takes over from work-related needs. However, Salesforce found that evening email use is surprisingly high in Japan with 44% of people responding that email is the last thing they check in their digital day, compared to 38% who check email first thing in the morning. One explanation is that personal email use is more frowned-upon in the Japanese workplace. And studies consistently show that Japanese subscribers expect to be contacted with product news and special offers, so email marketing remains a powerful tool. (Source: Salesforce)
Japanese consumers cherish cute, simple logos
When asked what they like about Apple products, Japanese users gave mostly predictable answers about stylish design (#1), ease of use (#3), sense of fun (#4) and uniform design across products (#5). But answer #2 wasn't predictable: the Apple logo is 'kawaii'. Given that Japan also has the Tomato Bank (below), we think more companies could benefit from some fruit in their brand mix. Of course, to what extent foreign companies should tailor their brand image to suit local tastes is another discussion. But, as the Apple example shows, it helps to have a playful, non-threatening image. (Source: Goo Ranking)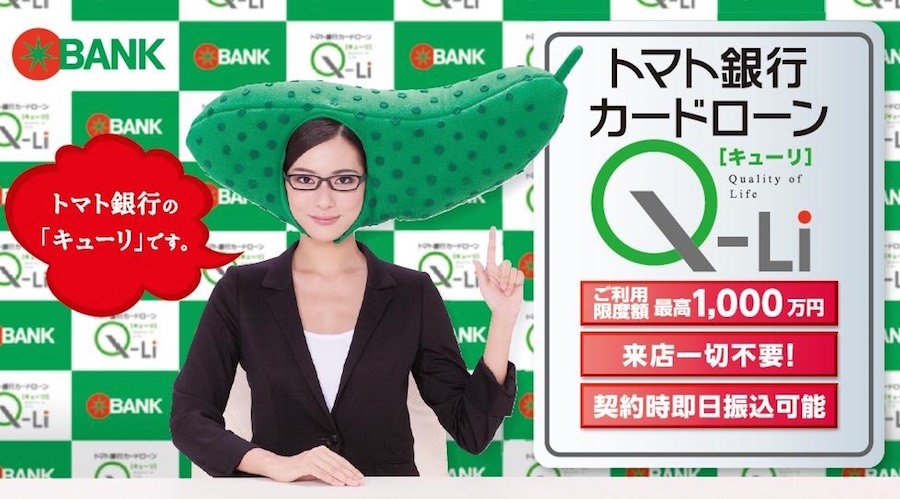 AP Global Talent is the specialist recruitment agency for bilingual advertising and marketing professionals in Japan. See the latest marketing, advertising and creative jobs here or follow us on Twitter, Facebook, or LinkedIn
---
Images (from top): Lotte, Toyota, Tomato Bank