The Olympic Effect on Advertising in Japan
With foreign tourism exploding and an Olympics on the way, 'advertising in Japan' no longer means advertising only to the Japanese. What will that mean for brand strategy?
Japanese has two ways of describing everything. In business, there's no single word for 'company'. It's one word when referring to your own company ('heisha') and another when referring to your counterpart's ('onsha'). Even the names you use for people change when speaking to an insider or an outsider.
Inside-outside thinking has a name: 'uchi-soto'. Uchi-soto happens at all levels of society, but the ultimate uchi-soto has always been Japan versus the rest of the world. This is reflected in the way everything from food to books to music is categorised as domestic or foreign.
In advertising, the assumption that Japan's 130 million consumers are unique is at the heart of everything that brands do. However, recent industry thinking is that mega-events such as the Rugby World Cup in 2019 and the Tokyo Olympics in 2020 are set to weaken the distinction between domestic and global in the Japanese advertising world.
It's not just the events themselves and the massive global audience they deliver, but that they take place within the context of an unprecedented surge in foreign tourism. Foreign visitors to Japan have already trebled to 20 million within the last three years and are expected to double again to 40 million by 2020.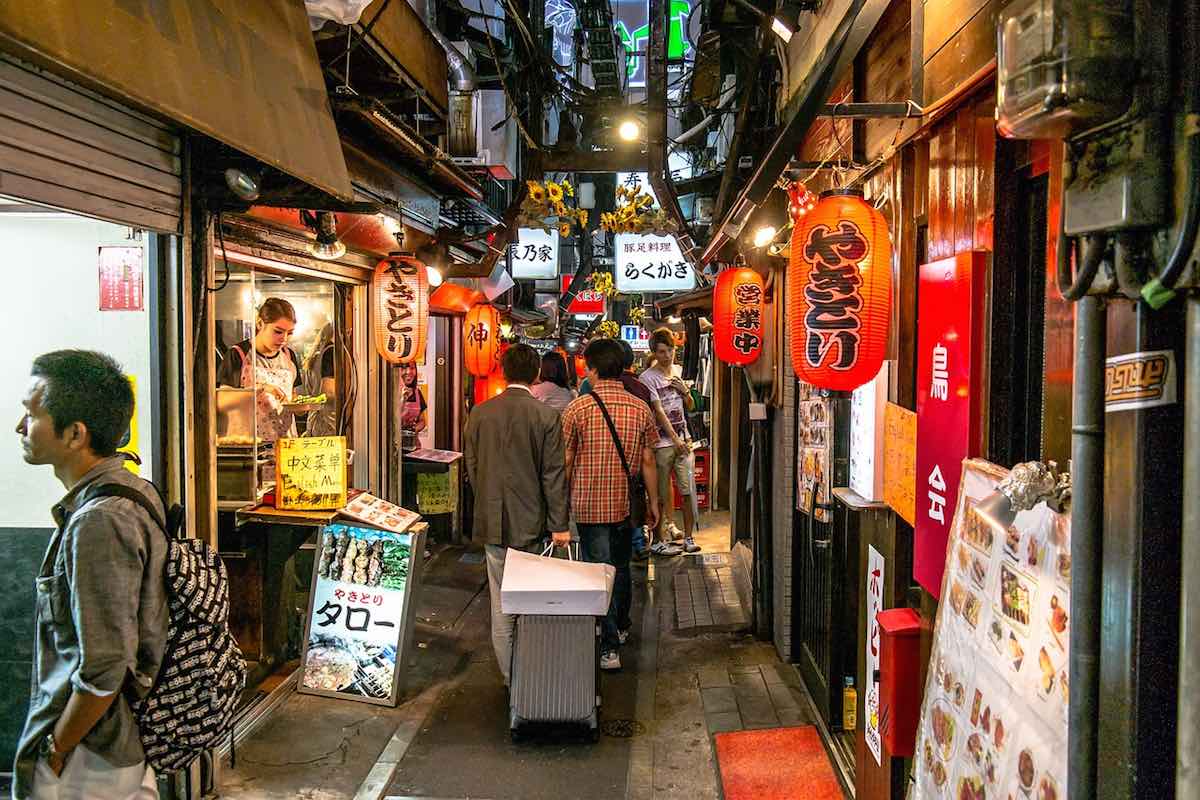 Walk around Ginza or Shibuya and you'll hear Chinese, Korean, English, Thai, and other languages spoken widely on the streets. And everyone wants a McDonald's Teriyaki McBurger. Domestic and (especially) foreign brands in Japan can no longer be absolutely sure who their customers are. Uchi-soto has become a little blurred.
Japan's luxury market increasingly depends on Chinese shoppers, while much of Japan's hospitality industry is also realigning to attract foreign customers. At the same time, location-based smartphone advertising has transformed the tourism experience. All these trends shatter the common-sense view that advertising in Japan means advertising to Japanese.
Kaori Yatsu, head of planning at BBDO Japan, recently told Campaign Asia that Japanese advertisers will be targeting non-Japanese audiences in the build-up to the Tokyo Olympics: "I think domestic brands will really start to think about communications that can work globally. Hopefully they will study international ads and learn not to pack too much into 15 seconds. 30 seconds can be a lot more emotional."
Global brands with a long-term presence in Japan also now find that their messaging has evolved to be something quite different from their global customers' expectations. They may question whether their interests leading up to the Tokyo Olympics are better served by realigning their message to a more global one, even if that alienates part of the domestic audience.
It's an intriguing development that will animate and possibly dismay the 'Japan is special' brigade. Will Japan become just another stop on the global branding circuit, an expensive billboard for the APAC region?
The hope is that there's too much creative talent in Japan for that to happen. What's needed is for that creative talent to be unleashed on a global audience. Career prospects look good for creative directors, copywriters, UX and digital designers in Japan with the cross-cultural skills to lead the change.
AP Global Talent is the boutique search specialist for advertising, marketing, and digital jobs in Japan. View the latest jobs or follow us on social media at the links below.
Top photo of McDonald's in Japan courtesy Flickr/eesti.