The Sane Candidate's Guide to LinkedIn
Is time spent on LinkedIn good for your career? A recruiter says it's probably not as beneficial as you think.
You may have noticed a few changes to your LinkedIn newsfeed recently. The algorithm that used to keep you informed about your closest connections now sends a virulent sewer of 'content' rolling down your screen. Everyone is a content creator, or trying to be one.
At the same time, LinkedIn pushes you to connect with people you've never met, while warning you not to. This is the paradox of legacy social networks like LinkedIn and Facebook. Their share price, valuation, and ultimately the size of the founder's yacht are all tied to a key metric called MAU, or Monthly Active Users. To succeed, they need to continually grow their userbase while giving people reasons to log in more often. And that usually means connection requests from strangers, new profile features to play with, and more incentives to post content. A strong cocktail of attention, vanity, and dopamine, to put it mildly.
This all feeds the illusion that candidates need to be constantly on LinkedIn – posting updates, tweaking their profiles, building their networks – in order to be 'in the game'. Yet nothing could be further from the truth. As recruiters, we know why some LinkedIn users are contacted and others aren't, and it has very little to do with their activity online.
The sane way to use LinkedIn as a candidate is to put up a well-optimised profile and… well, that's about it. It's all related to how recruiters actually search for candidates, and not the tide of bad advice about how the modern candidate should behave. Which, as we've seen, is often more about a social network's valuation than your own career success.
Recruiters always start with the candidates they know. That's often enough to fill a position. And when recruiters do search LinkedIn, our experience tells us that great candidates are usually too busy to be active there. So why are they even on LinkedIn in the first place? Well, like all of us, they still want to be contacted about relevant career opportunities now and again.
If that sounds like you, we'd like to suggest a few simple things that will help you get discovered for roles that match your talents. Of course if networking, getting clients, and being in the public gaze are all critical to success in your job, then you probably should be on LinkedIn everyday. For everyone else, however…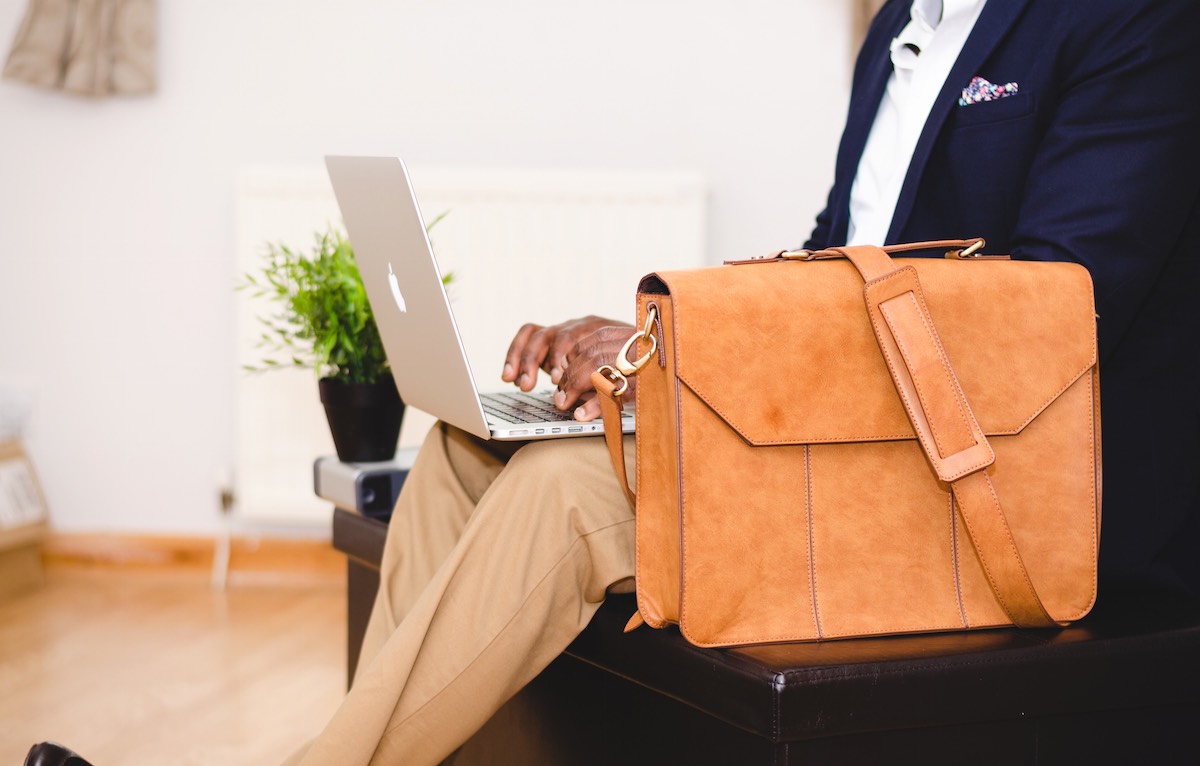 Current job title is more important than your headline
Agonising over which words to put in your LinkedIn headline could be a huge waste of your time. This part of your profile is not something that recruiters obsess over. We usually search by current job title, as what you're doing now is the main factor determining what you can do next. There's a reason why LinkedIn's default headline is (current job title) at (current employer).
The same goes for your summary. Recruiters are trained to look beyond a candidate's 'pitch' and focus on the details of their career. Well-written summaries may be important for new graduates who need to highlight potential, but you can't fool an experienced recruiter by dressing up your career as something it's not.
So even if you're out of work – especially if you're out of work – make sure you have a current job title supported by details of what you actually do. If your job title is unique to your organisation, then it's a good idea to use a more standard equivalent on LinkedIn, otherwise it could be damaging your career.
Skills are more important than endorsements
After current job title, a recruiter might narrow the search criteria with some skills required to do the job. This is where it really does pay to sell yourself. Add as many skills as LinkedIn will allow and make sure that some are relevant to the job you'd like to do next, not just the one you do now.
Provide depth, not range. Instead of listing all your skills, list those that actually relate to your profession. Add common variants. For example, SEM specialists should list SEM, PPC, and Google AdWords under skills. These are really small adjustments to your profile that will help you get found by recruiters.
And all those beautiful endorsements you've been collecting since around 2012? Recruiters don't even see them. Yes, the version of LinkedIn used by recruiters screens out ALL your social behaviour including your connections, posts, and endorsements, though it does show recommendations.
It helps to be approachable
You're probably aware that recruiters can reach out to both connections and non-connections on LinkedIn. They pay a monthly subscription to contact candidates outside their network. As the number of people they can contact is limited, recruiters always check for signs of life before reaching out to an unknown candidate.
Signs of an approachable candidate include having a full name and profile photo – it doesn't need to be a stunning photo, just one that confirms you're a real person. Your work history should be as complete as possible, without huge gaps. It doesn't need to list all your achievements – that's why recruiters ask for a CV.
Following companies on LinkedIn shows what you care about and gives a flavour of your personality. In international settings, be sure to fill out your profile with enough detail to demonstrate that you're competent in English, or whatever language you will need to use in business.
You can also attract job offers by adding an email address to your summary along with a friendly note that you're open to being contacted. This is basic stuff, but it can be surprisingly effective.
And that's about it
Does it help to put LOOKING FOR A NEW OPPORTUNITY in your summary? Maybe. Or maybe not. Many recruiters will assume you're already speaking to everyone else in the industry. Good recruiters don't chase after desperate candidates. However, some may reach out to help you.
Does it help to showcase your expertise in a series of ever more dazzling blog posts? It may expand your network, but you won't find recruiters beating down your door. Most candidates are well aware that recruiters typically spend one minute or less screening a CV. So why do they imagine that recruiters will read their LinkedIn posts? That doesn't sound very sane. In fact, it says more about how social networks manipulate their users into generating free content.
If you CAN network your way to a new job through LinkedIn, then well done: you did something smart. But for most people, the potentially life-changing call from a recruiter about a great opportunity will have little to do with their LinkedIn activity and everything to do with their career path to date. Don't believe the hype.
AP Global Talent is the boutique search specialist for advertising, marketing, and digital jobs in Japan and Asia. View the latest jobs or follow us on social media at the links below.